Assignments (A3 is posted, monitor FAQs)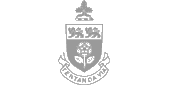 Additional Resources
The resources on this page are not directly related to the course. However, there is evidence many students are not aware of services other than teaching their university provides.
I would like to point out that when you get your York University diploma a couple of years from now, there will be no special distinction given to those who did everything alone, without taking advantage of the available resources. Whether you feel overwhelmed with work, whether you miss your family, or maybe you just want to make new friends, below are at least some resources you are welcome to utilize.
This list is created with a help of one of my students.
Various Resources at York (including Mental Health Support)
Personal Counselling Services. Personal Counselling Services holds workshops and is also available for one-on-one counselling sessions. If one goes to their office at the Bennett Centre, they could provide more detailed information on all the workshops they're holding (students could also refer to the calendar at the bottom left of the PCS homepage, under "Upcoming Events").
YU Connect homepage. You are encouraged to navigate through the tabs in the YU Connect homepage to find student organizations, clubs, and events you would like to be a part of.