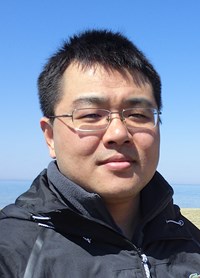 | | |
| --- | --- |
| Address: | Department of Electrical Engineering & Computer Science |
| | York University |
| | Toronto, Ontario, Canada M3J 1P3 |
| | |
| Office: | LAS 1012E |
| Phone: | 416-650-8175 or 416-736-2100 x58175 |
| Email: | zmjiang at cse dot yorku dot ca |
I am recuiting talented graduate students! Please contact me if you have:
Passion for research and innovation
Excellent programming and analytical skills
Good knowledge of English
Please check here for graduate school applications in
Electrical Engineering & Computer Science
.
Research Interests
My research lies within Software Engineering, Artificial Intelligence, and Computer Systems. In particular, I seek to address the following research questions:
What can we learn from various software engineering data sources and actvities to improve the productivity of software developers and managers?
Can we improve the performance and efficiency of large-scale software systems?
How do we adjust or re-think the software development process under the era of Generative AI?
You can check out my
publications
to know more about my research.