Lectures and Topics (more practice questions + FAQ posted + exam format)
Labs (lab solutions posted)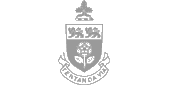 Welcome to the home page for EECS 3213: Communication Networks (Summer 2017).
Lecture Schedule and Contact Info
Wednesday, 17:00-20:00, DB 0016
Instructor: Dr. Andriy Pavlovych
Email: andriyp [at] cse [dot] yorku [dot] ca
Office hour: Wed 16:00-17:00 (tentative, other times by appointment), LAS 2008
Announcements
First class is on May 3
No class Monday, May 17. Please review Chapters 2.1-2.3 on layering in network architecture.
Quiz 1 will take place June 7. Midterm exam: June 21 at 17:00 EDT.
Quiz 2 will take place on July 12, at 17:00.
Teaching Assistant
Nasim Razavi (nasim@eecs)