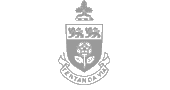 The main course website is hosted on Moodle to help students coordinate their schedules with other Moodle-hosted courses.
Please Note:
Lectures start on the first week of classes. The first lecture is Monday, January 5.
Labs start on the second week of classes. You must attend the lab in which you are officially enrolled.
Before the first lab, you must activate your AML account using Manage My Services and you must register with Parking Services to gain access to the lab in Ross S110.
The Reading Week is from February 16-20.
The last day to drop the course without receiving a grade is March 6.
April 2 is the last day of classes, BUT April 6 will be a "virtual Friday" to compensate for the Good Friday holiday.