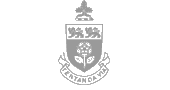 Written tests
Written tests 1 and 2 will be held during lecture time. Writen test 3 will be scheduled by the registrar's office.
The written tests are closed-book, but APIs will be provided if necessary.
On the day of the test, remember to bring a photo ID and optionally a (non-electronic) dictionary.
An answer booklet will be provided and you will write everything in it. In particular, you may not bring any blank sheets of paper for scratch work.
The questions will focus on concepts, not on writing code.
Sample questions will be posted in advance of the written tests. The links below will be activated roughly two weeks in advance.